We want you in our test panel
Yes – YOU!
We need your help to improve and develop our earplugs. You are the one using the earplugs, so they are meant to suit you. That's why we want your opinions and evaluation; both on existing earplugs and the new earplugs we develop.
Being part of our test panel
Joining our test panel means in short that we send earplugs for you to test and evaluate.
All in all, you are free to try our entire range of existing products. Normally we choose 2-5 different earplugs that are best suited to your needs and the situations you describe to us. If you know a certain product you wish to test, let us know and we will arrange it.
Everyone in the test panel will also be contacted when we have developed a new product. You will get the opportunity to be among the first ones who tries the new product before it's launched. Your opinion is highly valued, and we will consider any change you suggest before deciding to launch the product. This gives you the opportunity to influence the earplugs we put on the market.
All our tests are free of charge, we only want your feedback and engagement. Feedback is given through online surveys. The surveys are short with maximum 10 questions to answer.
Since we don't charge the freight cost, we only ship to addresses in Sweden. Should you live outside of Sweden and still want to join, please contact us so we can discuss if there is a solution.
In case you later on decide you don't want to be part of our test panel any more, you are free to leave at any time.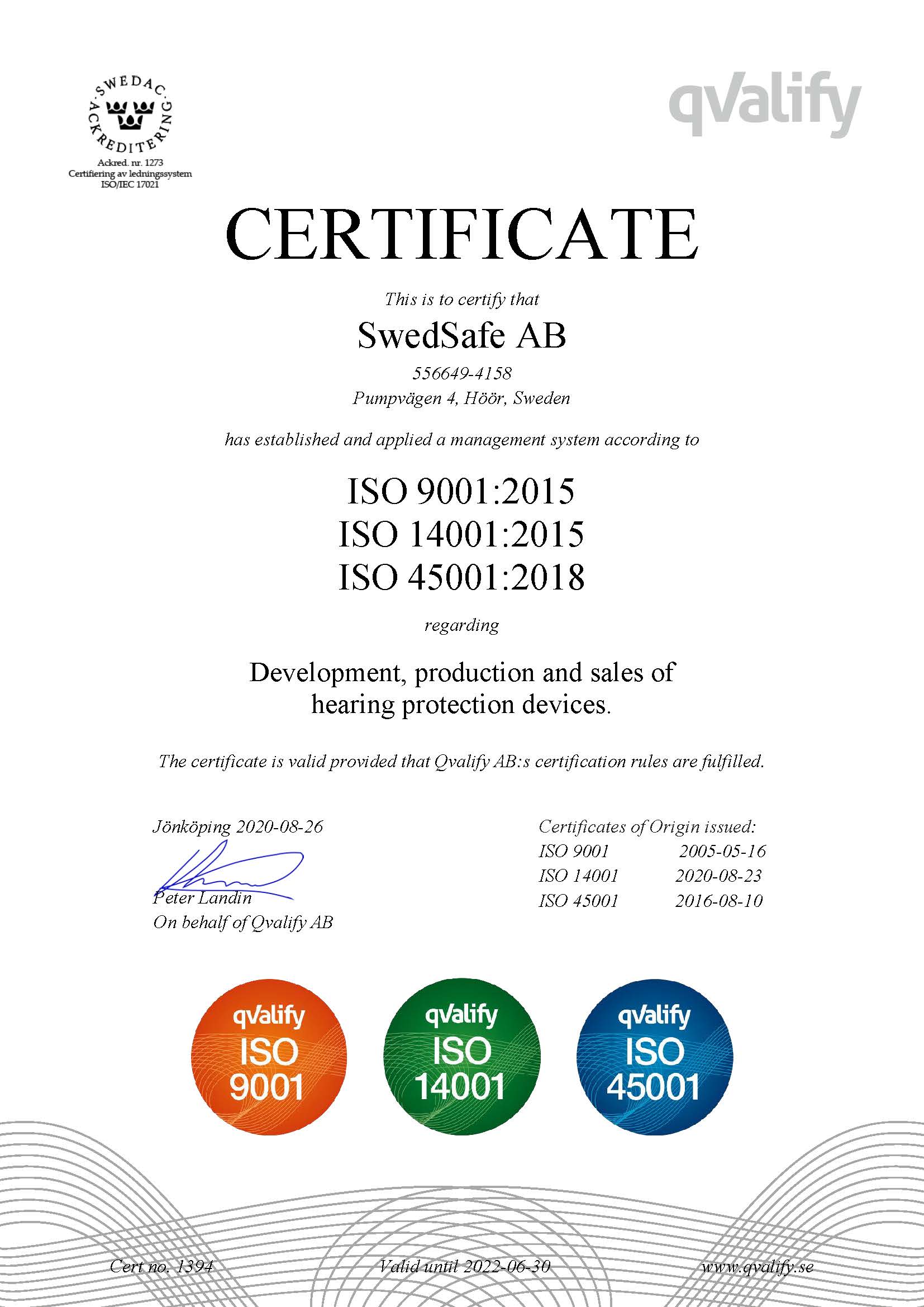 Office
Nordanväg 7
SE-28235 TYRINGE
Tel: 0415-25 34 00
info@swedsafe.se
Warehouse
Nordanväg 9
SE-28235 TYRINGE
Tel: 0415-25 34 00
info@swedsafe.se
Copyright © 2013 SwedSafe.
All Rights Reserved